Discover the world of IT innovators and their mastery of technology. Master of Science in IT Online Degree, Uncover the career opportunities, salaries, and top universities for a Master of Information Technology. Dive into M.SC IT courses, eligibility, admission, and fees. Explore online options like LPU Online, Manipal Online, and Jain Online. Get ready to be inspired and embark on a journey of technological excellence.
Welcome to the exciting realm of IT innovators. In this rapidly evolving digital landscape, mastering technology is not only essential but also opens up a world of boundless career opportunities. In this blog post, we will delve into the realm of IT innovators and explore the path to becoming a master of information technology. We'll discuss Online Master of Information Technology programs, career prospects, and the best universities in India offering this degree. So, let's dive in!
The Power of a Master of Information Technology: Opening Doors to Success
Are you intrigued by the limitless potential of technology? A Master of Information Technology (MIT) can be your gateway to a rewarding and fulfilling career. With an MIT degree in hand, you possess the knowledge and skills required to excel in the dynamic IT industry. From developing innovative software solutions to managing complex IT infrastructure, the opportunities are immense.
A Master of Science Information Technology Degree can propel your career to new heights by equipping you with advanced technical expertise and management skills that are highly sought after in today's digital landscape. With this degree, you will gain a deep understanding of emerging technologies, data analysis, cybersecurity, and project management, giving you a competitive edge in the job market. Additionally, many programs offer opportunities for internships, industry partnerships, and networking events that can help you build valuable connections and gain hands-on experience in the field. Overall, a Master of Information Technology degree can provide you with the knowledge, skills, and resources you need to advance your career and take on leadership positions in technology-driven organizations.
Unveiling Master of Information Technology Programs: Online and Traditional

If you're interested in pursuing a Master of Information Technology degree, there are two main options available: online and traditional programs.
An online program offers a flexible learning experience, allowing you to complete coursework at your own pace and on your own schedule. You'll have access to virtual classrooms, online resources, and collaborative tools that allow you to connect with professors and classmates from around the world. This makes an Online Master of Information Technology Program a great option for working professionals who need to balance their studies with other obligations. Institutions like LPU Online, Manipal Online, and Jain Online offer flexible, high-quality education that caters to the needs of working professionals and aspiring IT enthusiasts. These programs provide a comprehensive curriculum designed to equip you with the skills demanded by the industry.
On the other hand, a traditional program requires you to attend classes on campus. This can be beneficial if you prefer face-to-face interaction with professors and peers, or if you thrive in a structured academic environment. Traditional programs also offer opportunities for networking and access to campus resources such as libraries, research facilities, and career services.
Both online and traditional programs have their advantages, so it's important to consider your personal preferences and career goals when choosing which program is right for you. Ultimately, earning a Master of Information Technology degree can be a valuable investment in your future, providing you with the skills and knowledge necessary to succeed in the fast-paced, technology-driven world of today.
Master of Science in IT Online Degree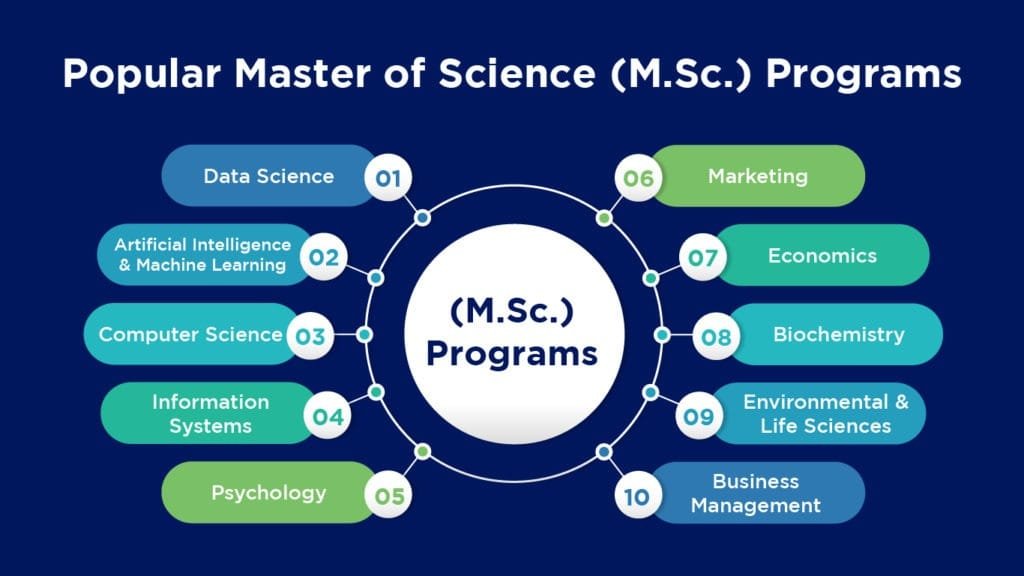 The Master of Science in Information Technology degree offers a variety of courses that can help you develop advanced technical skills and knowledge in the field. Here are a few examples:
Data Science and Analytics: This course focuses on the principles and techniques of data analysis, including statistical methods, machine learning, and data visualization. You'll learn how to extract insights from large datasets and use them to make informed decisions.

Cybersecurity: In this course, you'll study the fundamentals of cybersecurity, including network security, cryptography, and risk management. You'll learn how to identify and mitigate security threats and develop strategies to protect information assets.

Cloud Computing: This course covers the principles of cloud computing, including virtualization, infrastructure as a service (IaaS), platform as a service (PaaS), and software as a service (SaaS). You'll learn how to design, deploy, and manage cloud-based systems and applications.

Enterprise Architecture: This course focuses on the design and management of enterprise-level systems and infrastructure. You'll learn how to align business and technology strategies, develop architecture frameworks, and implement best practices for enterprise architecture.

Project Management: In this course, you'll learn the principles of project management, including planning, scheduling, budgeting, and risk management. You'll also study methodologies such as Agile, Lean, and Six Sigma, which are commonly used in software development and IT projects.


These are just a few examples of the many courses available in an MSC IT program. Depending on your interests and career goals, you can choose courses that align with your specific areas of expertise and help you advance your career in the IT industry.
Eligibility, Admission, and Fees: Making Your Journey Seamless
Eligibility criteria for a Master of Information Technology program typically include a bachelor's degree in a related field, such as computer science or information technology. Some programs may require work experience in the field or specific prerequisite courses.
The admission process usually involves submitting an application, transcripts, letters of recommendation, a resume, and a statement of purpose. Some programs may also require standardized test scores, such as the GRE or GMAT.
The fees for a Master of Information Technology program vary depending on the institution and whether you choose to pursue an online or traditional program. Online programs are often more affordable, but some traditional programs may offer scholarships or financial aid options.
It's important to research different programs and compare costs and benefits to determine the best fit for your budget and career goals. Don't hesitate to reach out to admissions offices with any questions or concerns you may have throughout the application process. By familiarizing yourself with eligibility criteria, admission requirements, and fees associated with pursuing a Master of Information Technology degree, you can ensure a seamless journey toward your academic and career goals.
Career Opportunities After Master of Information Technology
Once you've earned your Master of Information Technology degree, a plethora of exciting career paths await. From software development to cybersecurity, data analysis to IT consulting, the choices are vast. IT professionals with an MIT degree are in high demand, as organizations across industries recognize the need for digital transformation and seek experts to lead the way.
Top 5 Lucrative Career Opportunities After Master of Information Technology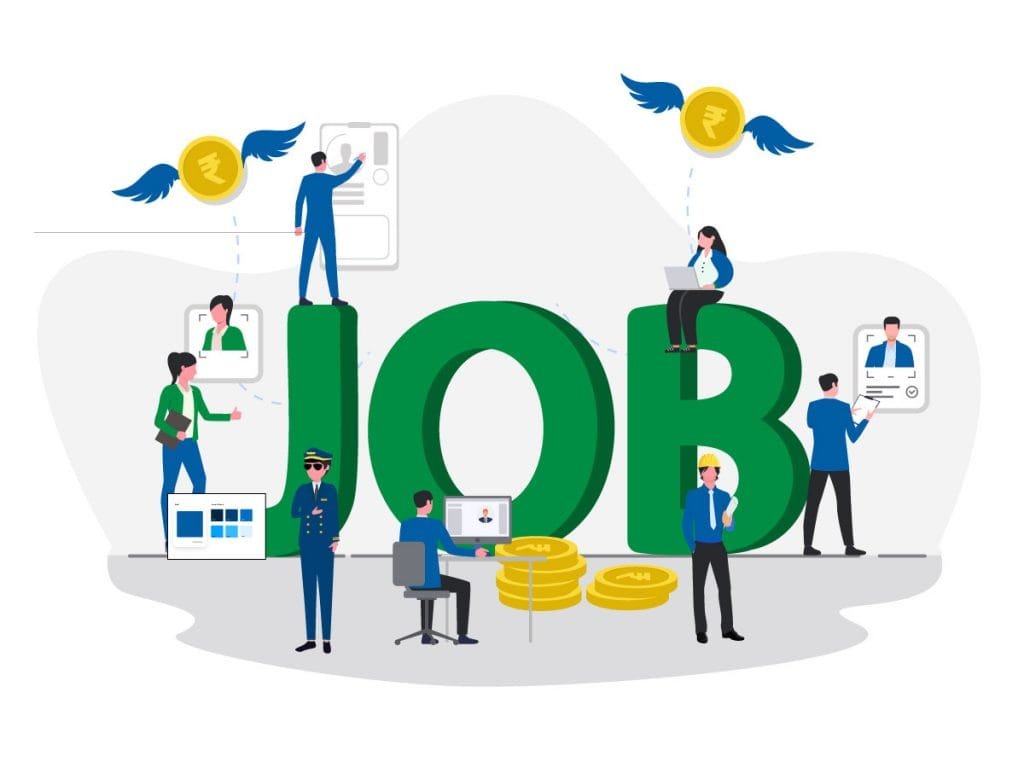 IT Project Manager
Data Scientist
Cybersecurity Analyst
Systems Analyst
IT Consultant
Conclusion
To conclude, becoming a master of information technology opens doors to a world of exciting opportunities. By pursuing a Master of Information Technology degree, exploring online programs, and acquiring niche skills through M.SC IT courses, you can position yourself at the forefront of technological innovation. So, seize the chance to become an IT innovator, and let technology be your canvas for success.
Remember, the path to mastery requires dedication, continuous learning, and a passion for pushing the boundaries of what is possible in the digital realm. Embrace the journey, and let your technological brilliance shine